We have five security cameras in our park to keep your children and property safe.
Only pay for the days that you stay at our campground, and your money will be returned from the day you leave.
Enjoy your time here and allow your kids to play away from the traffic of the campground.
Stay connected and work online from your camper with our free internet access.
Pets must be leashed at all times but we have a field at the north end of the park to walk your pet.
Mail is delivered daily to our onsite mailboxes.
There is a manager at the campground every day so that any issues you have can be handled.
Your privacy is king here at the campground and no one should knock on your door selling things.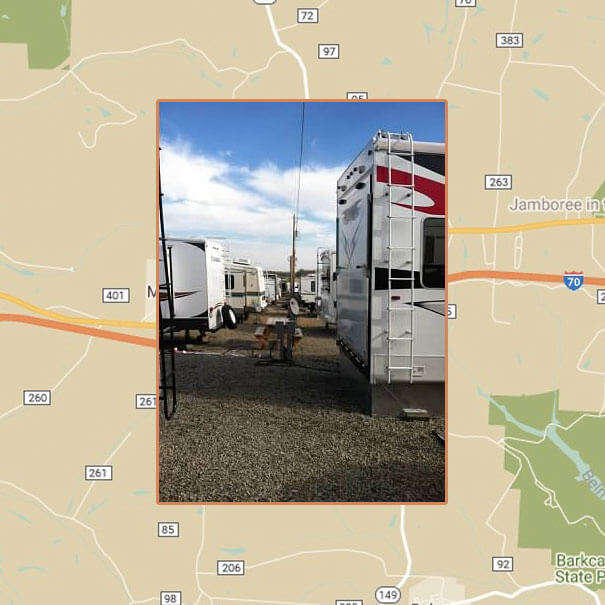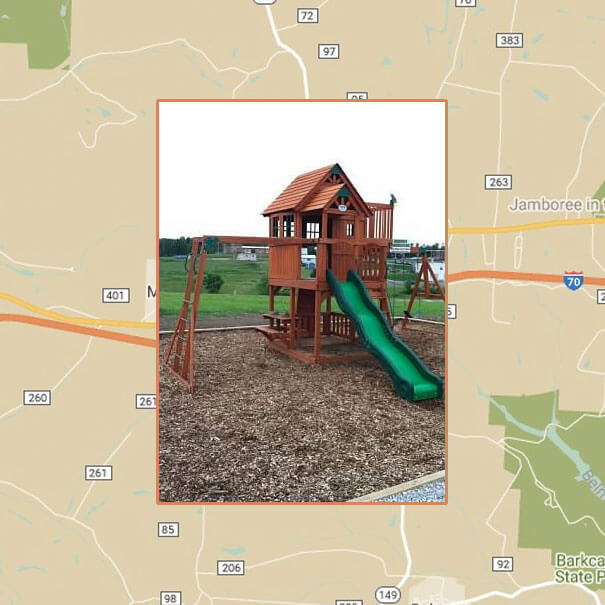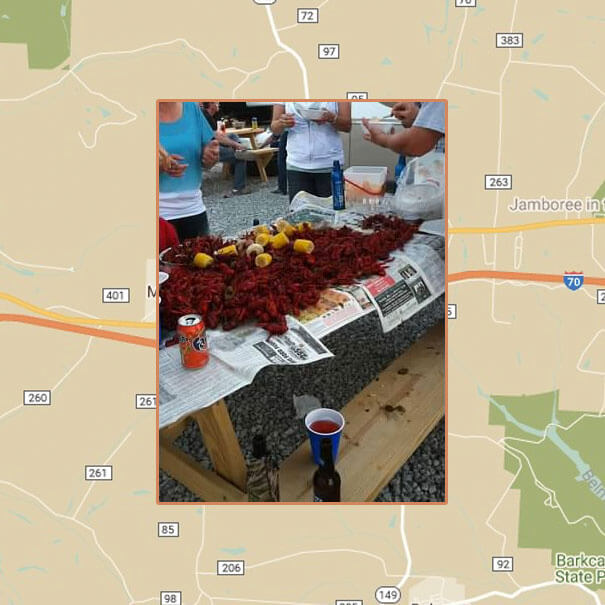 Long term campgrounds benefits are plentiful at Utica Shale RV Park. There are many benefits to staying at a long term campground including a safe, comfortable place to stay. Whether on the job with the oil and gas companies or just on vacation, Utica Shale RV Park makes it convenient to camp out. We are centrally located to ensure your daily tasks are convenient.
Our campground is located within five miles of Morristown, Belmont, and Bethesda. That's only ten miles from Barnesville and St. Clairsville while only twenty miles from Cadiz and Martin's Ferry in Ohio or Wheeling and Triadelphia in West Virginia.
Utica Shale RV Park in central Ohio's Belmont County is ideal due to the proximity of local attractions and services. We are next to Interstate 70 at exit 208 and bordered by two major State Routes, Routes 149 and 40. Within thirty miles there are three major shopping centers, ten dealership garages, dozens of parks, and over a hundred restaurants.
Our lots have been planned and organized with the long term camper in mind. Large 50′ by 30′ camping lots which allow for plenty of room for larger RVs and campers. The 40′ wide roads make parking your unit easier and less stressful. We have year-round lots have full hookups with 50-30-20 breakers, wireless internet, and are prewired for phone lines through Windstream for those who need a fax, regular phone line, or their own internet service.
manager@uticashalervpark.com
41125 Bond Dr, Belmont, OH 43718